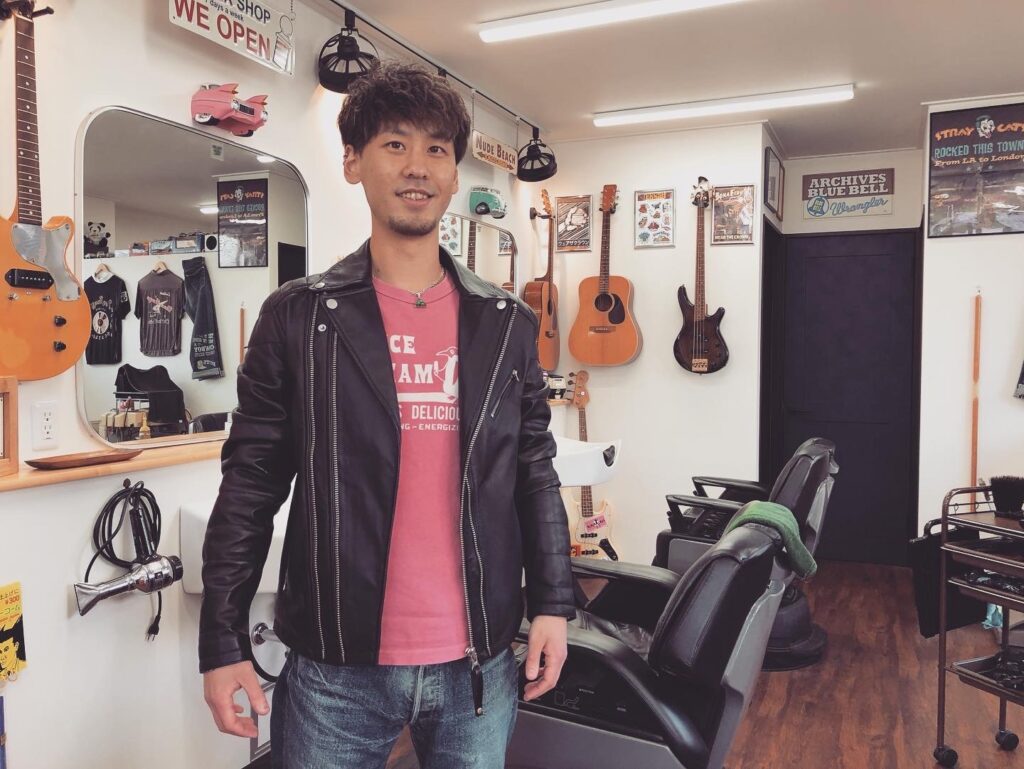 DELUXE BARBER SHOP
Picture in his shop. Thank you for wearing the Jacket every night. Hope it does fit better and better.
店主の店にて。夜な夜なジャケットを馴染ませるために羽織っているとか。ONLY ONEな一着として育ててくれてありがとう。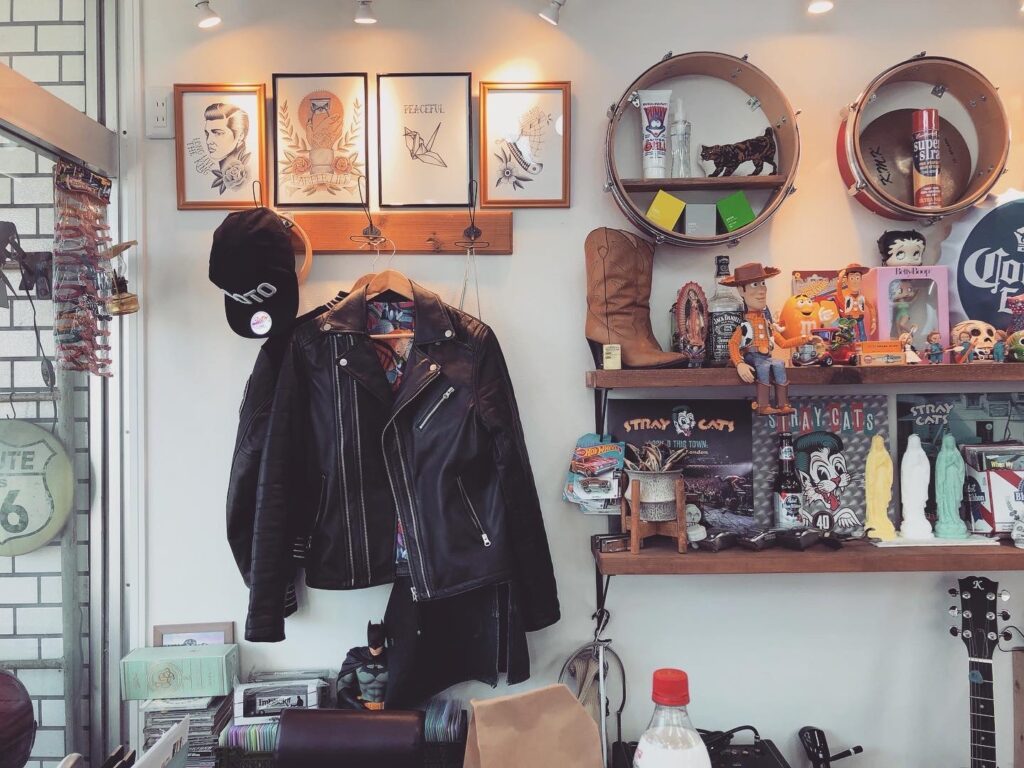 It's an honor to be next to STRAY CATS.
STRAY CATS と肩を並べられるのは光栄。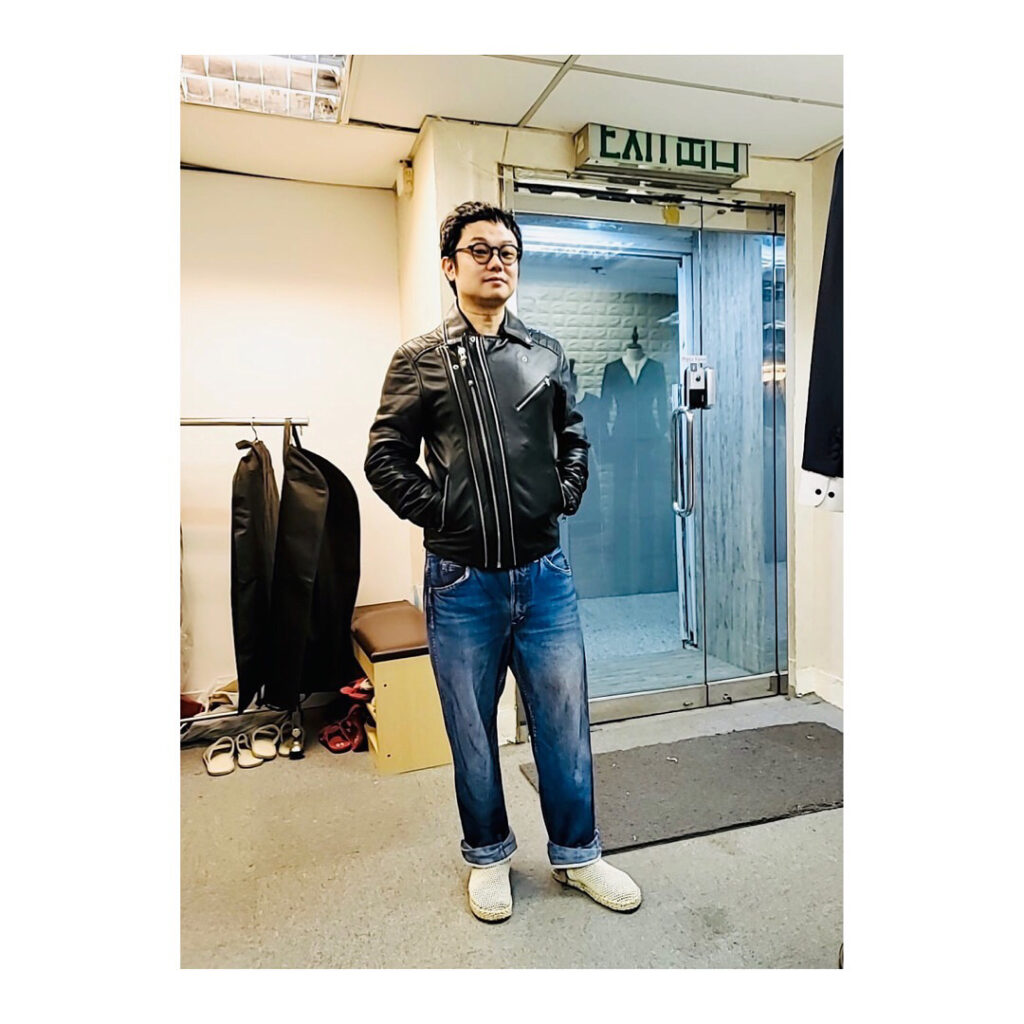 UNDERXCORE Innerwear
This is the man who designed the inside of the Jacket, Barry Kan. At his office in Hong Kong.
TOKYO SHIBUYA 246 のジャケット裏地をデザインを手がけてくれたアンダーコア・インナーウェアの Barry Kan. 香港のオフィスにて。